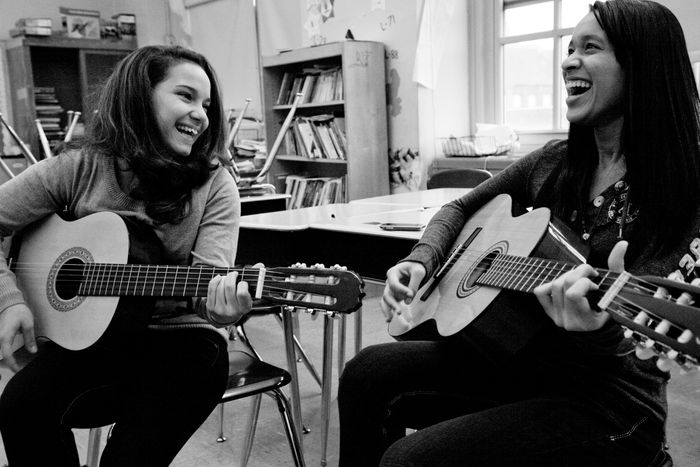 Teacher / Mentor Training in Critical Revolutionary Hip Hop Pedagogy
Specialized Assemblies and Events
From Multiple Intelligences and Hip Hop History to Black History through Multicultural Instruments, our assemblies are tailored to fit your theme!
2014 Brooklyn Hip Hop Festival with Urban Art Beat from Chris Gman on Vimeo.
YOUTH WORKSHOPS
A. The Power of Performance/ Poetry/Hip Hop Theatre
B. Introduction to Music Theory
C. The Audio Project
Co Creating an album, mix tape etc.
D. Beat Making, Production and the Industry
E. Song Writing for Social Change:
UAB youth create new songs on relevant topics to engage family, friends, survivors and allies in poetic conversations and verbal illustrations of the injustice that plagues our communities.
F. The Art of Words – Sound – Power
'I could write till the ink stops to flow from my pen and still write within the memories of our being.' - 'Repatriation', Eclipse of Hope, spiritchild
Creating a song is about embracing the opportunity to say something that has never been said before, both lyrically and musically. As songwriters we need to ask the song what story it wants to tell by eliminating the distraction, which is the human brain, from the equation. Songwriting is about channeling the conversation and higher purpose of a song, transcending the preconceived ideas of structure, allowing the music to elevate the words and vice versa. From Hip Hop to Reggae, from Pop to RnB, spiritchild has written songs that speak to the heart for over 25 years.
In this workshop he will unravel the herstory/history and art of songwriting, how to overcome the myths of writer's block, how to write anywhere anytime and derive inspiration from nature, from chaos, from our surroundings by addressing the following topics:
What is the origin of song?
Where do great songs come from?
Why should your song have meaning?
How can your song tell a true story?
What is your song worth? For the industry? Philosophically?
For the songwriter who wants to make meaningful songs, realize and actualize the hidden or non-spoken value of her/his songs and overstand her/his worth towards creating a new society or civilization as creators and visionaries.
"Once again, life changing. It's really fun spending time and being able to make your own music. You are all filled with so much energy and positivity." Annalysa, 17, a RAPP participant (Relationship Abuse Prevention Program) - after our third annual "Song Writing for Social Change Workshop."